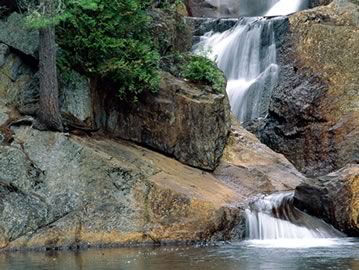 Dr. Kenneth Langlieb, Ph.D. specializes in treating anxiety and stress related conditions with a focus on fast results alongside ongoing therapy. He provides an effective combination of modern Cognitive-Behavioral techniques and natural and traditional methods for the rapid and lasting reduction of symptoms — and the resolution of psychological and interpersonal concerns.
During an initial free telephone consultation, Dr. Langlieb engages his patients a warm and empathetic dialogue as he begins to formulate the best form of treatment for each patient. This may include biofeedback, personalized relaxation tapes, desensitization techniques and insightful talk therapy. The atmosphere is safe and highly supportive. Dr. Langlieb is known for his "down to earth" personality, his sensitivity, and his ability to explain complex things in simple terms. The session is highly interactive with practical feedback, and often times there is homework for the patient to practice in between meetings.
Listen to Dr. Langlieb's welcome message…

As sessions progress, a more complete picture emerges enabling Dr. Langlieb to construct a highly effective individual treatment plan. Included in this plan can be an assessment of avoidant behaviors, emotional states, bodily sensations, self-image, distorted thoughts, beliefs, attitudes, interpersonal relations and biological/genetic/medical histories, current stressors and support systems.
Patients often experience immediate relief. Over time they gain the skills necessary to control irrational beliefs and negative emotions. This leads to the disappearance of the physical and psychological symptoms of distress, and the emergence of a fuller, happier and more rewarding life.
59 Rabbit Run Drive, Newfoundland, New Jersey 07435
973-208-0085
201-444-2295 (Cell/Text)